Mark Daly will be exhibiting with Rehs Contemporary Galleries at the Antiques & Modernism Show. The Antiques + Modernism Winnetka Show (A+M Show) is the ultimate destination for interior designers, shoppers, and collectors alike.
SHOW HOURS
Friday - 10:00am - 6:00pm
Saturday - 10:00am - 5:00pm
Sunday - 11:00am - 4:00pm
SHOW LOCATION
620 Lincoln Ave
Winnetka Community House
Winnetka, IL 60093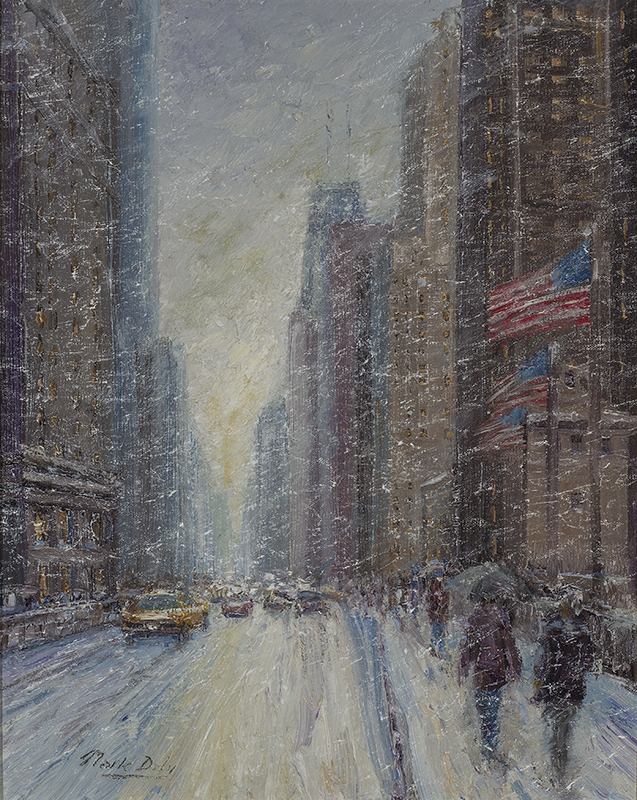 Mark Daly's Windy City (Michigan Avenue Winter), Oil, 20 x 16. Available at Rehs Galleries.